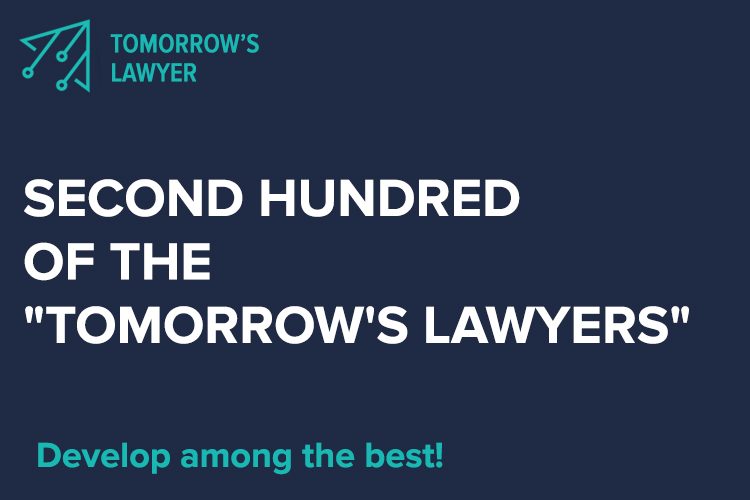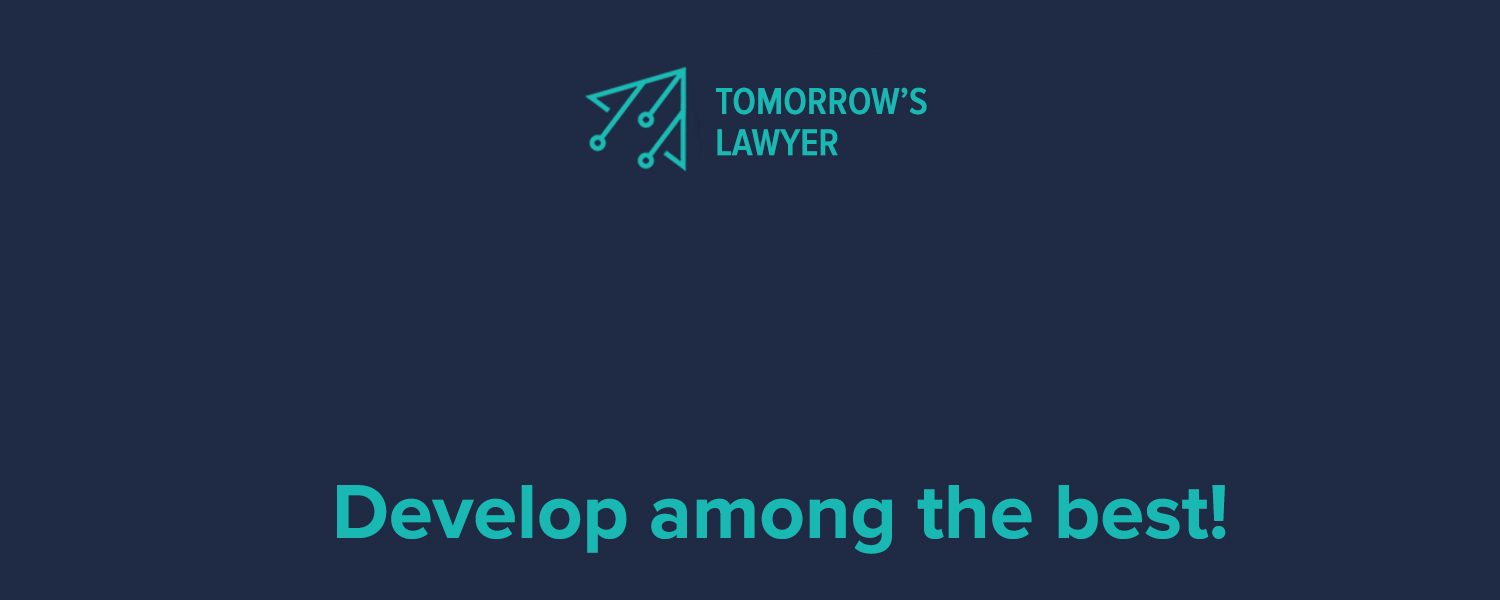 Participants of the Second Hundred of the "Tomorrow's Lawyer" Program Selected
Finally, we are ready to present such a long-awaited second hundred of participants of the "Tomorrow's Lawyer" Program!
This year we have received over 500 questionnaires from all regions of Ukraine, of which more than 180 were from Kyiv. The competition committee found it hard to make a choice because we have received many decent applications.
Our goal was to pick participants from every region of Ukraine. The largest competition was among the candidates from Kyiv. It was important for the Commission to select participants from all regions with different experiences, in particular, in community activities. Unfortunately, precisely because of this, many decent candidates from Kyiv and other regions did not get to the second hundred.
We encourage everyone to apply for the future round of the program. 18 candidates selected for the second hundred submitted their applications for the second time failing to be included to the first hundred and they have successfully passed the competitive selection!
Taking this opportunity we wish to thank all candidates for your willingness and readiness to participate in the Program!
Sincere congratulations to our colleagues in the "Tomorrow's Lawyer" community:
Alekhina Olena Anatolyivna
Baiderin Oleksandr
Baiduzh Julia Sergiyivna
Bashkirova Yulia Gnativna
Bespaliy Taras Gennadiyovych
Belyayeva Olena Mikhajlivna
Bondar Volodymyr Borysovych
Bondarenko Viktor Gennadiyovych
Vasyuk Yuriy Yuriyovych
Vernidub Dmytro Viktorovych
Vodopyyko Chrystyna Tarasivna
Volokhina Iryna Yuriyivna
Voloshina Olena Viktorivna
Gladkiy Dmytro Viktorovych
Gordiyevich Olesya Petrivna
Gryshyn Yaroslav Volodymyrovych
Groza Iryna Valentynivna
Didkovska Iryna Oleksandrivna
Zheliznyak Lyudmyla Bogdanivna
Zavgorodnya Yuliya Oleksandrivna
Zazhyrko Yuriy Dmytrovych
Ilynitska Svitlana Vasylivna
Kashapov Tymur Oleksiyovych
Kychenok Andriy Sergiyovych
Klimenko Roman Leonidovych
Koziy Andriy Volodymyrovych
Kozlov Oleksandr Oleksandrovych
Kolesnikova Ganna Viktorivna
Kolos Kateryna Oleksandrivna
Kolotilova Ilona Oleksandrivna
Kondur Volodymyr Anatoliyovych
Kravchuk Anna Borysivna
Krasyuk Olena Oleksandrivna
Kruglyakova Ganna Artemivna
Kulabina Maryna Yuriyivna
Kulchytska Andriana Bogdanivna
Latysh Kateryna Volodymyrivna
Lysak Sergiy Oleksandrovych
Lysko Ganna Oleksandrivna
Malachly Nadiya Dmytrivna
Malyovana Tamara Ivanivna
Myska Taras Grygorovych
Musichenko Olga Olegivna
Muravska Oksana Oleksandrivna
Nagorna Nataliya Ivanivna
Nechayev Valeriy Valeriyovych
Oskorip Yana Mykolayivna
Ostapenko Dmitro Mykolayovych
Okhotnikova Nataliya Gennadiyivna
Pavlenko Volodymyr Ivanovych
Palamarchuk Sergiy Volodymyrovych
Palniuk Viktor Vasyliovych
Peicheva Snizhana Dmytrivna
Pertsova Olena Igorivna
Petrenko Oleg Vasilyovych
Pinsar (Karakulova) Oksana Gennadiivna
Pitsykevych Volodymyr Vasyliovych
Pogasiy Svitlana Mykolayivna
Podkopayeva Iryna Anatoliyivna
Polyvana Anastasia Sergiyivna
Polishchuk Julia Vasilivna
Polishchuk Yuriy Adamovych
Pshenitska Galyna Vasylivna
Reshetov Victor Viktorovych
Romanadze Luiza Dzhumberovna
Romanov Sergiy Ivanovych
Romaniuk Mykhailo Zinoviyovych
Rubinsky Volodymyr Mykhailovych
Rudenko Oleg Sergiyovych
Savchenko Maryna Oleksiyivna
Savchuk Valeriya Ihorivna
Sayenko Maryna Igorivna
Sachenko Sergiy Sergiyovych
Svintsitsky Igor Anatoliyovych
Semko Victoriya Valeriyivna
Skokin Leonid Leonidovych
Slavicka Zosia Ilarionivna
Slyvinsky Oleksiy Anatoliyovych
Suchilova Iryna Volodymyrivna
Tarasyuk Victoria Viktorivna
Teperyk Oksana Vasylivna
Teperyk Oleksandr Viacheslavovych
Timofeev Andriy Volodymyrovych
Tregubov Eduard Leonidovych
Fedorov Zakhar Fedorovych
Fedorov Oleg Volodymyrovych
Fedoryak Andriy Vasilyovych
Chernykh Tetyana Sergiyivna
Chernysh Tetyana Ivanivna
Chumak Roman Vasilyovych
Chupryna Zinayida Mykolayivna
Churina Yana Valeriyivna
Shamov Oleksiy Anatoliyovych
Shvets Dmytro Yuriyovych
Shepelenko Anastasia Oleksandrivna
Shkarovsky Denys Olegovych
Shpyrpka Roman Olegovych
Yushchenko Tetyana Vasylivna
Yazan Lyudmila Stanislavivna
Yatsenko Dmitro Valeriyovych
The "Tomorrow's Lawyer" Program is being implemented by the Ukrainian Bar Association and the Bar Association of Legal Aid Providers, with the support of the United States Embassy and The Quality and Accessible Legal Aid in Ukraine (QALA) Project, funded by the Government of Canada and implemented by the Canadian Bureau for International Education (CBIE). The "Tomorrow's Lawyer" Program was developed during 2016-2017 with the support of The Quality and Accessible Legal Aid in Ukraine Project with an expert contribution from the Canadian Bar Association. The views of participants and experts of the Program do not necessarily coincide with the official position of the Partners of the "Tomorrow's Lawyer" Program.