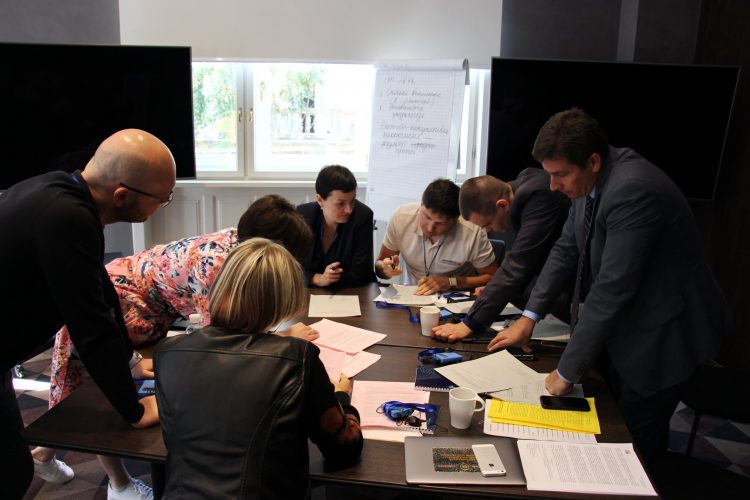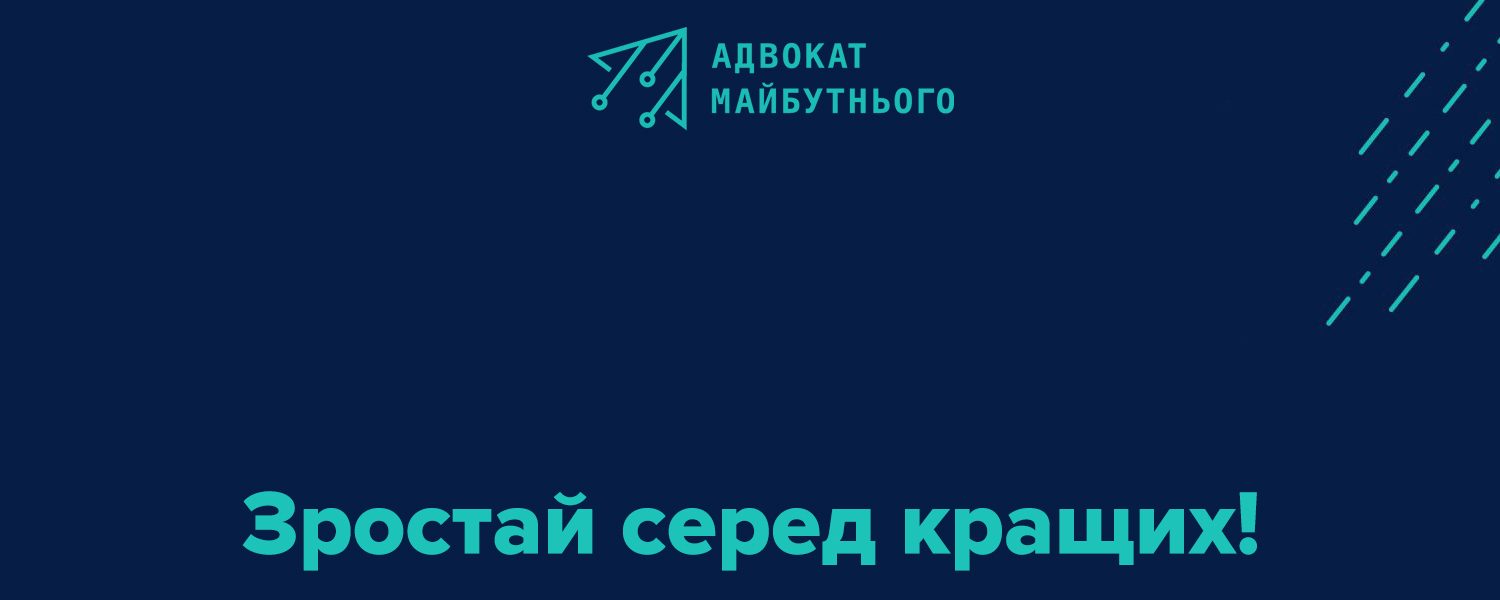 Legal Writing for Tomorrow's Lawyers
On September 12-13, 2018, the "Tomorrow's Lawyer" Program, in collaboration with and with the support of the US Embassy in Ukraine, held an intermodule event (training) for the participants of the "Tomorrow's Lawyer" Program, NABU detectives and SAP prosecutors to improve the legal analysis and writing skills.
Legal Writing requires a combination of analysis and written communication skills. How to organize the process of analytical thinking and present it using linguistic means – this was the key task of a two-day training. Unfortunately, the educational programs in Ukrainian law schools does not contain the Legal Writing element, which has long been an integral part of the program for the future lawyers in the US and European universities. Indeed, the content of a structured and accessible legal text based on analysis is required for all members of the legal profession.
In order to get as close as possible to practice, the training was developed on the basis of analysis of documents obtained from attorneys at the stage of selection of participants. It was the focus on the real needs of lawyers, which made the training as effective as possible.
At the beginning of the training, lawyers learned to identify problems at different levels of language: word, sentence, text. Further, they mastered skills of structuring legal texts based on the analysis. Particularly the participants used text-analysis IRAC, CRAC, CREAC, & CRUPAC. The important part of the training was dealing with facts and fact checking.
The official opening of the training was attended by Olena Kustova, Program Manager and Legal Adviser of the US Embassy in Ukraine, and Andriy Vyshnevsky, manager of the "Tomorrow's Lawyer" Program.
Among the speakers at the inter-module event were Oksana Columbet, Director of the ESLAW Legal Education Development Center, who is the author of several legal English textbooks. The experts who contributed to the training were Peter Yarosh, the American Federal Attorney, currently a legal adviser to the Department of Justice of the United States at the US Embassy in Ukraine; Victoria Mitko, Chair of the Board of the NGO "Bar Association of Legal Aid Providers" (BALAP) and Taras Oksyuta, judge of the Solomyansky District Court of Kyiv.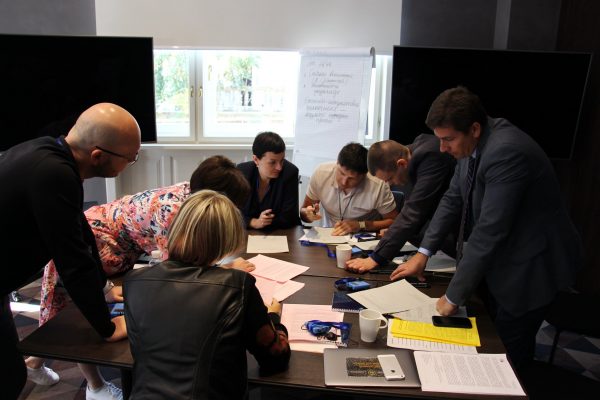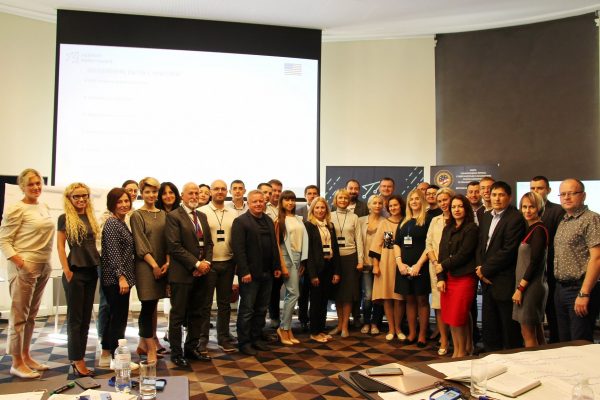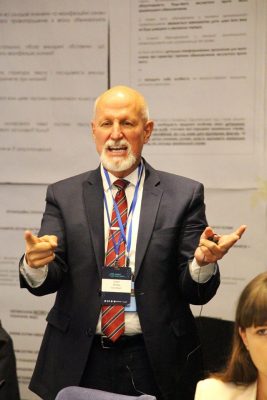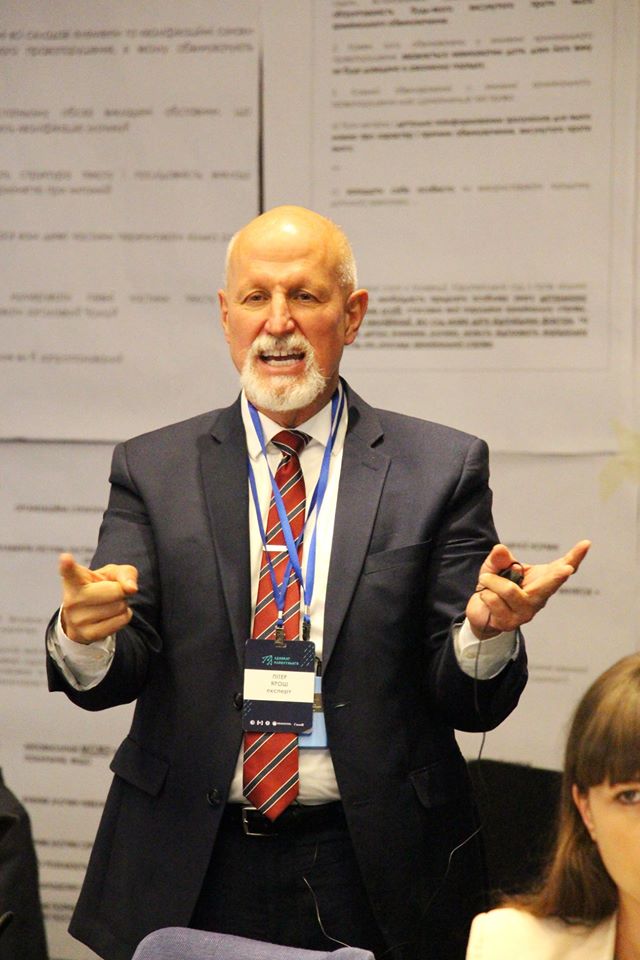 ***
"Tomorrow's Lawyer" is a powerful network of lawyers uniting opinion leaders in the legal profession, who provide legal assistance in accordance with the highest ethical standards, act as agents of change in society and leaders in the professional community.
The Program was developed during 2016-2017 with the support of The Quality and Accessible Legal Aid Project with an expert contribution from the Canadian Bar Association. In 2018, the "Tomorrow's Lawyer" Program is being implemented by the Ukrainian Bar Association and the Bar Association of Legal Aid Providers, with the support of the United States Embassy and The Quality and Accessible Legal Aid in Ukraine Project funded by the Government of Canada and implemented by the Canadian Bureau for International Education (CBIE).