Location
6 Khreschatyk Street, Kyiv
Category of participants
Participants and Graduates of the Program
Peer-to-peer. Complaint to the ECHR from Scratch: How, Why, When
Нарешті це сталось! Ми працювали над цим довгими днями! Вночі не їли і вдень не спали! І от ми раді повідомили Вам про початок нового проекту Програми «Адвокат майбутнього», який має назву «Peer-to-peer» (з англ. – рівний до рівного), за допомогою якого пропонуємо адвокатам та адвокаткам майбутнього ділитися досвідом з іншими учасниками Програми «Адвокат майбутнього».
Але не все так просто. Є багато родзинок ? Finally, it happened! We have been working on this for many days! As a result of our efforts, please welcome our new project of the Tomorrow's Lawyer, entitled "Peer-to-peer", where we invite tomorrow's lawyers to share their experience with other participants of the Program.
How such trainings take place:
You mail us your intent to hold a training on a topic of your choice;
 We invite to your training tomorrow's lawyers from all over Ukraine who want to hear about your experience, and maybe share theirs;
We can help you write a training program;
 We also offer coffee and tea for this training;
Have you noticed that point 4 is only about tea/coffee? This is because we invite you to take goodies with you and share them with the group during a coffee break;
We are also looking for a roof over our heads for this training and look forward to the support of our partners;
We all conduct this training together;
The main highlight: the trainer who conducts the training has the right to announce the name of the topic on which he/she wants to get knowledge!
A tomorrow's lawyer, who is familiar with the topic from point 7, mails us their intent to conduct training (and mentally, in fact, is already preparing for it);
Then the training is being conducted.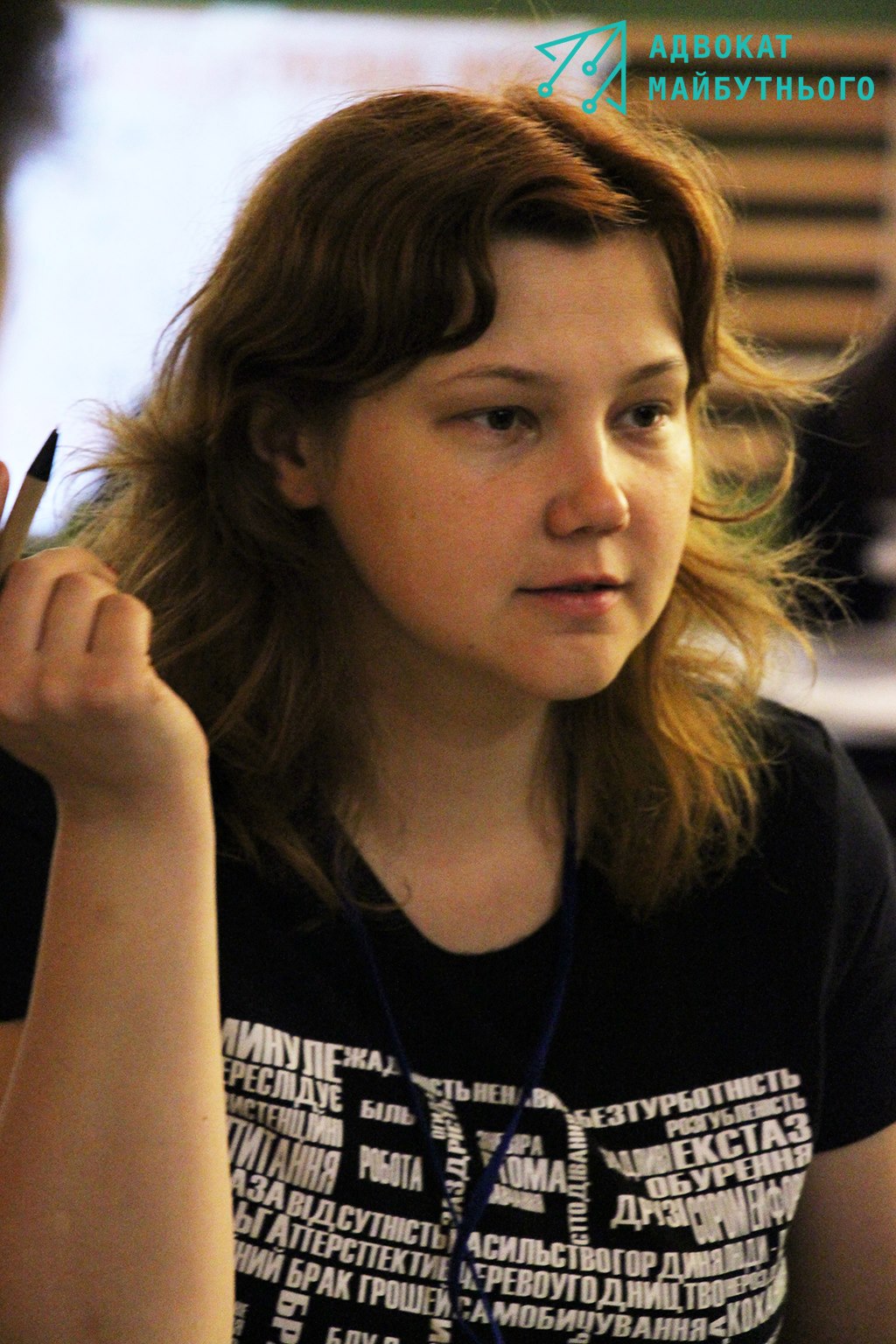 Ініціатором першого тренінгу в рамках проекту «peer-to-peer» стала Наталія Охотнікова – випускниця ІІ сезону Програми «Адвокат майбутнього». Тема, яку буде висвітлювати Наталія: «Скарга до ЄСПЛ з нуля: як, чому, навіщо».
The initiator of the first training within the peer-to-peer project was Nataliya Okhotnikova, a graduate of the Season II of the Tomorrow's Lawyer Program. The topic that Natalia will cover: "Complaint to the ECHR from scratch: how, why, when."
The training will be of interest to lawyers who are just planning to learn such a tool as a complaint to the ECHR. Natalia offers a program that will be useful to those who have not yet applied to the ECHR, or you basically familiar with the procedure and want to know more details.
Date: 23 December 2019
Time: 10:00 – 17:00
Venue: Ukrainian Bar Association (6 Khreschatyk Street, 2 floor, Kyiv).
If you wish to take part in the training, please fill in a Google form. Please note that registration will be closed with 25 registrations in place. Please carefully evaluate your opportunity to participate in the training. Still, if your plans change, please let us know immediately, so we could invite another your colleague. Please mail us about any changes in your plans to: info@tomorrowslawyer.org, communication@tomorrowslawyer.org, or alternatively, call: +38 (099) 52 53 770 – Victoria (Assistant of the Tomorrow's Lawyer Program).