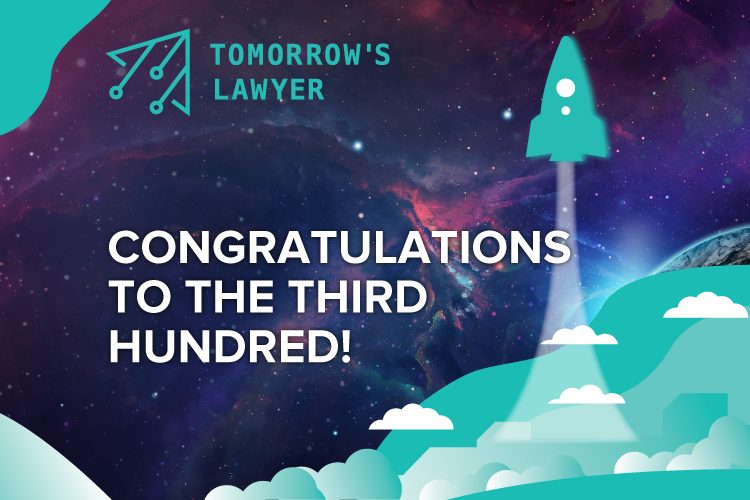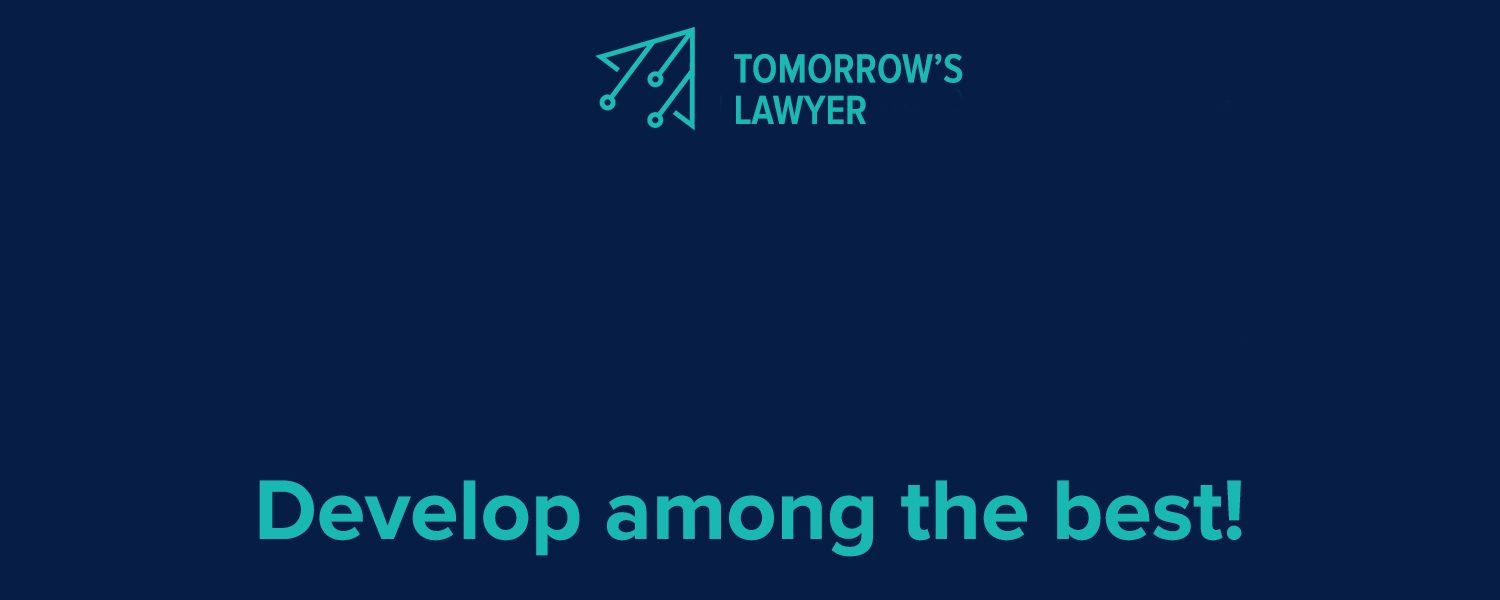 Participants of the Third Hundred of Tomorrow's Lawyer Announced
We are pleased to announce the results of the selection of the third hundred of participants of the "Tomorrow's Lawyer" Program!
This year we received 569 applications from all regions of Ukraine (including from Crimean lawyers who practice law on the Ukrainian territory). What is particularly important – 70% of applications came outside of Kyiv.
Unfortunately, this year no participants from Chernihiv and Chernivtsi regions were selected. Instead, lawyers from Lviv, Odesa and Kharkiv regions demonstrated the best professional characteristics, even compared to the applicants from the capital.
We have selected 100 lawyers to participate in the third training session of the Program: 51 women and 49 men. As much as 99 candidates were shortlisted to the reserve list. Four candidates are invited to continue the dialogue with the program organizers on the possibilities of participating as experts.
"Tomorrow's Lawyer" Program is the "Silicon Valley" of the Ukrainian legal profession. Our  careful work on the selection, education and consolidation of a new generation of advocates will inevitably lead to a certain number of years before the ethical and technological revolution in the legal community, and hence to the real consolidation towards the rule of law and fair justice," – Andriy Vyshnevsky, the Program Manager quoted as saying.
We thank all candidates for their enthusiasm and creativity in filling the applications for participation in the Program!
The third hundred of participants of the "Tomorrow's Lawyer" Program:
Vinnytsia region
Rudenko Maria Andreevna
Volyn region
Matviyiv Vadym Mykolayovych
Slupko Olena Mykolaivna
Chesyuk Oksana Viktorivna
Dnipropetrovsk region
Bolshakov Yevgeniy Volodymyrovych
Mazana Iryna Grygorivna
Marchenko Yevgeny Volodymyrovych
Syromyatnikov Eduard Oleksandrovych
Donetsk region
Konovalova Victoria Vitaliivna
Zhytomyr region
Berezenska Julia Oleksandrivna
Vereshchak Valery Mykolayovych
Linevich Maksym Tomashevych
Musevych Alla Ivanivna
Solomonjuk Svyatoslav Anatoliyovych
 Transcarpathian region
Rezunenko Oleksandr Anatoliyovych
Zaporizhya region
Gryshyn Stanislav Volodymyrovych
Master Dmitro Mykolayovych
Tivonenko Danylo Ruslanovych
Usova Olena Volodymyrivna
Ivano-Frankivsk region
Pomazanovska Olena Igorivna
Kyiv region
Grytsaenko Olena Pavlivna
Tretyak Nina Mykhailivna
Kirovograd region
Yashan Yulia Borysivna
Yurchenko Karina Andriivna
Lugansk region
Serikova Katerina Sergiivna
Lviv region
Kiryevsky Oleg Borysovych
Kravchuk Petro Ivanovych
Kulchytsky Oleksandr Sergiyovych
Larionov Roman Oleksandrovych
Paslavsky Serhiy Igorovych
Pshevlotsky Yurii Mykolayovych
Fedorenko Mykhailo Olegovych
Shparik Nazar Yaroslavovych
Mykolaiv region
Prokopchuk Maria Mykolaivna
Odessa region
Gladenko Oleksandr Mykolayovych
Gudkov Serhiy Oleksiyovych
Dushkova Hanna Georgiivna
Dyakov Vitaly Oleksandrovych
Konogray Victoria Evgeniivna
Kostyuk Yuriy Dmitriyovych
Lisstovskaya Anastasia Viktorivna
Marchenko Natalia Valeriivna
Semenov Vadim Ivanovych
Sokol Tatyana Vyacheslavivna
Sokolova Hanna Mykolaivna
Terletsky Dmitro Sergiyovych
Feldman Olena Anatoliivna
Chumachenko Svyatoslav Oleksandrovych
Chorniy Oleksiy Vitaliyovych
Poltava region
Fedun Hanna Dmitriivna
Rul Maryna Igorivna
Olovyatenko Olena Yuriivna
Maslova Olha Sergiivna
Rivne region
Bidyuk Tetyana Vyacheslavivna
Bukhta Natalia Andriivna
Vodopian Tetyana Viktorivna
Lazarchuk Hanna Valeriivna
Petrova Natalia Petrivna
Pylypiv Ivan Igorovych
Samardak Kateryna Volodymyrivna
Sumy region
Stadnik Semen Valeriyovych
Ternopil region
Sampar Nadia Myronivna
Kharkiv region
Abdullaeva-Martirosyan Immileyla Haganiivna
Borbunyuk Oleksiy Oleksandrovych
Vasylenko Hanna Viktorivna
Zaitsev Oleksiy Oleksiyovych
Yefimenko Maria Yuriivna
Litvinova Olga Borisovna
Melkih Eduard Mykolaiovych
Rayevska Varvara Mykolaivna
Semeha Dmitro Sergiyovych
Sergeeva Alina Yuriivna
Trotsenko Olga Viktorivna
Kherson region
Petrenko Kseniya Oleksandrivna
Magda Maxim Anatoliyovich
Romanatan Tatyana Victorivna
Khmelnytsky region
Styopin Oleksandr Yuriyovych
Shevchyshyn Makym Yevheniyovych
Cherkasy region
Dzjuman Stanislav Volodymyrovych
Dudnik Iryna Oleksandrivna
Potienko Tetyana Mykolaivna
Chornoivanenko Denys Oleksandrovych
Kyiv City
Zubrytsky Oleksandr Volodymyrovych
Ilichkeva Kateryna Ivanivna
Kordon Vitaliy Viktorovych
Krasnyk Stanislav Mikhailovych
Kukuietu Liudmyla Ivanovna
Kundrik Ruslan Svyatoslavovych
Kucheruk Nina Stanislavivna
Levchenko Mariya Mykolaivna
Mazurko Dmytro Igorovych
Marsegora Maryna Viktorivna
Melnyk Dmitro Mykolayovych
Nikiforov Dmitry Alexandrovych
Prokonova Ksenia Volodymyrivna
Sekelyk Lilia Volodymyrivna
Slyusar Andriy Adamovych
Tytykalo Roman Sergiyovych
Fedorov Oleksiy Sergiyovych
Shadrin Oleksandr Sergiyovych
Yakovlev Andriy Viktorovych
***
 "Tomorrow's Lawyer" is a powerful network of lawyers uniting opinion leaders in the legal profession, who provide legal assistance in accordance with the highest ethical standards, act as agents of change in society and leaders in the professional community.
 The "Tomorrow's Lawyer" Program was launched in 2016 and first implemented within the "Quality and Accessible Legal Aid" Project, carried out by the Canadian Bureau for International Education with the support of the Government of Canada in cooperation with the Legal Aid Coordination Centre. It is currently being implemented and developed with the support of the US Embassy's Law Enforcement Section in Ukraine, the "Tomorrow's Lawyer" NGO, in partnership with the Ukrainian Bar Association and the Bar Association of Legal Aid Providers.