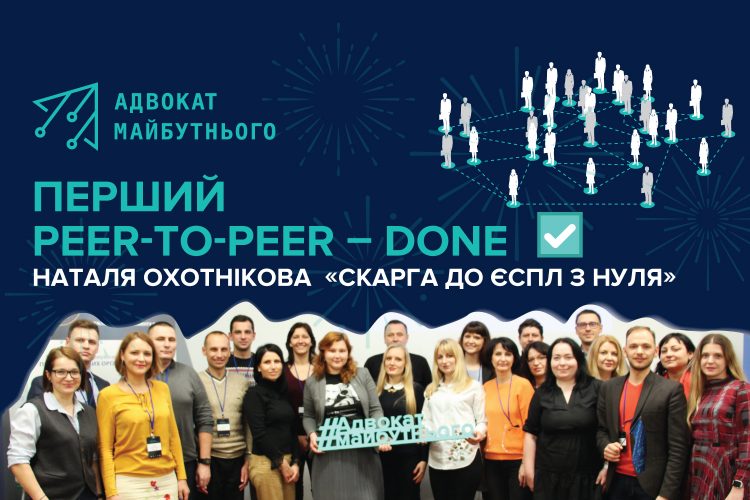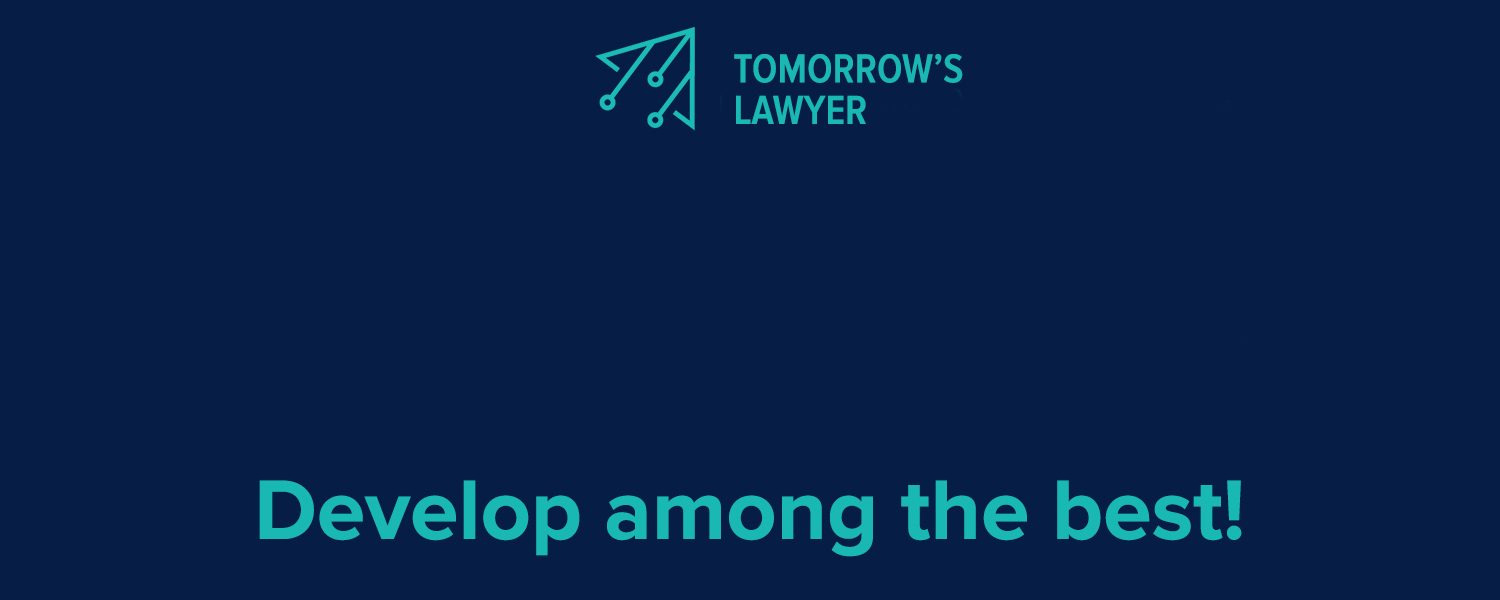 PEER-TO-PEER – Tomorrow's Lawyers Launch a new Project
A new peer-to-peer project debuted within "Tomorrow's Lawyer" Program to share experiences between Program participants and alumni.
On December 23, Nataliia Okhotnikova, a graduate of season II of the "Tomorrow's Lawyer" Program, conducted her first training within the project "ECHR Complaint from Scratch: How, Why, When". Nataliia is ranked 8th in the ECHR Lawyer's Ranking 2019! The training supported a program partner – Ukrainian Bar Association that also provided venue for the event.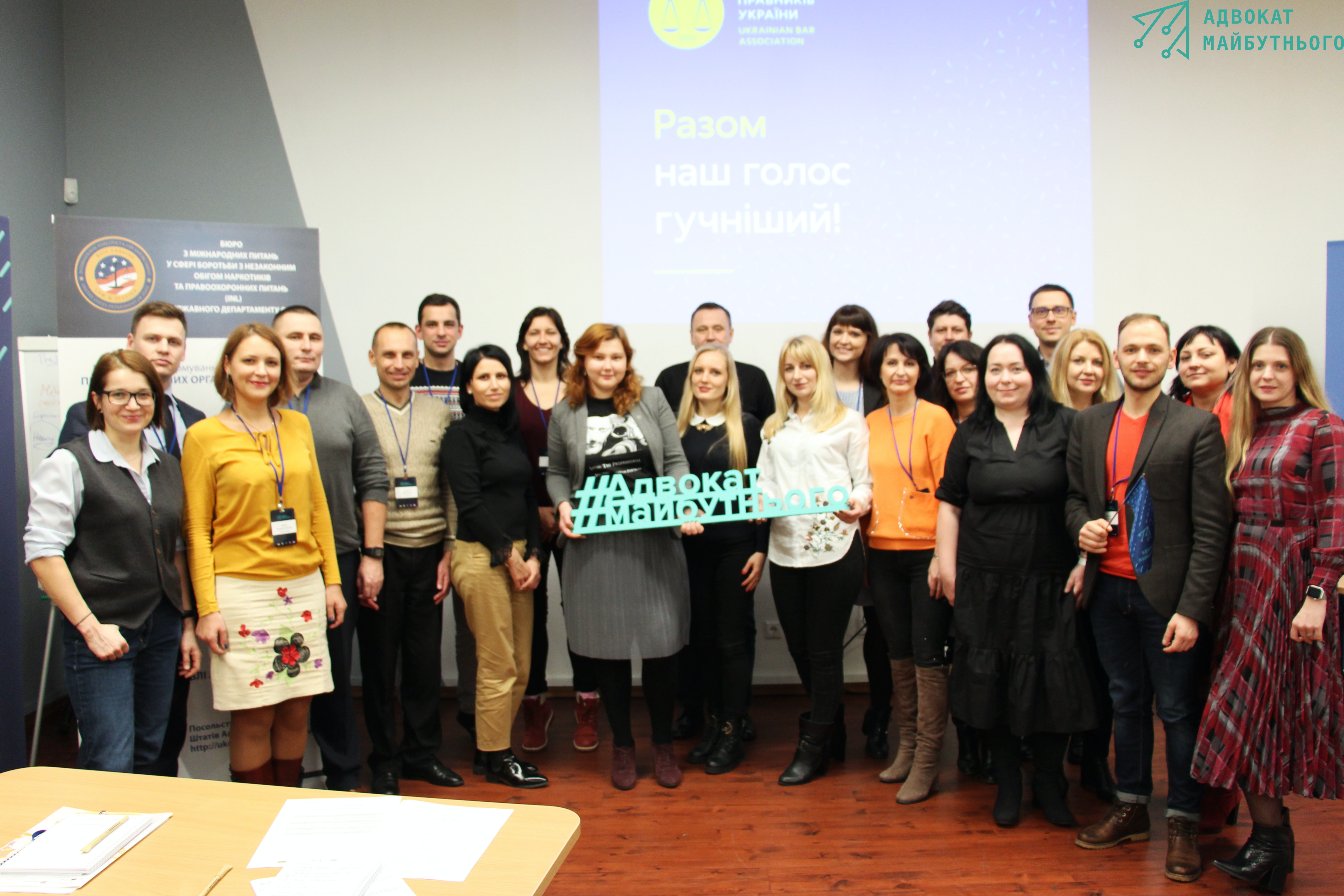 The trainer developed a special program for those who have no practice in applying to the ECHR or have minimal knowledge about the procedure.
In the course of the project schedule, Natalia announced the topic of the next peer-to-peer training – "Compensation for moral harm". If you are a participant of the "Tomorrow's Lawyer" Program, and possess theoretical and practical knowledge of this topic, your practice has successful and interesting cases for non-pecuniary damage, please, e-mail us at: info@tomorrowslawyer.org. Cooperation of two or more trainers is possible.
How will peer-to-peer training take place?
You communicate to us your intent to become a trainer on a specific topic.
We invite you to train tomorrow's lawyers from all over Ukraine who are willing to hear about your experience, and can share their opinion.
We can assist you in writing a training program.
We provide coffee/tea refreshments for this training.
Did you notice that item 4 is just about tea/coffee? This is because we invite all participants to bring some goodies and share them with the group at a coffee break.
We are also looking for a venue for these trainings and open to partnership opportunities.
We conduct this training together.
The highlight: the trainer conducting the training has the right to announce the next topic he/she is interested in!
Tomorrow's lawyers, who are familiar with the topic in paragraph 7, communicate us their readiness to conduct a training (and, in fact, they already start preparing for it).
We conduct the next training.
***
"Tomorrow's Lawyer" is a powerful network of lawyers uniting opinion leaders in the legal profession, who provide legal assistance in accordance with the highest ethical standards, act as agents of change in society and leaders in the professional community.
The "Tomorrow's Lawyer" Program was launched in 2016 and first implemented within the "Quality and Accessible Legal Aid" Project, carried out by the Canadian Bureau for International Education with the support of the Government of Canada in cooperation with the Legal Aid Coordination Centre. It is currently being implemented and developed with the support of the US Embassy's Law Enforcement Section in Ukraine, the "Tomorrow's Lawyer" NGO, in partnership with the Ukrainian Bar Association and the Bar Association of Legal Aid Providers.